The rise of bizarre sports - Long may it continue
SNTV is your sports video news partner. Whatever the sport, wherever it is, we get you inside the story. And yes, that includes the weird and the wacky, from swamp soccer to car jumping, wife carrying and lawnmower racing, to name a few. The likes of these sports have been a staple diet for SNTV clients for years.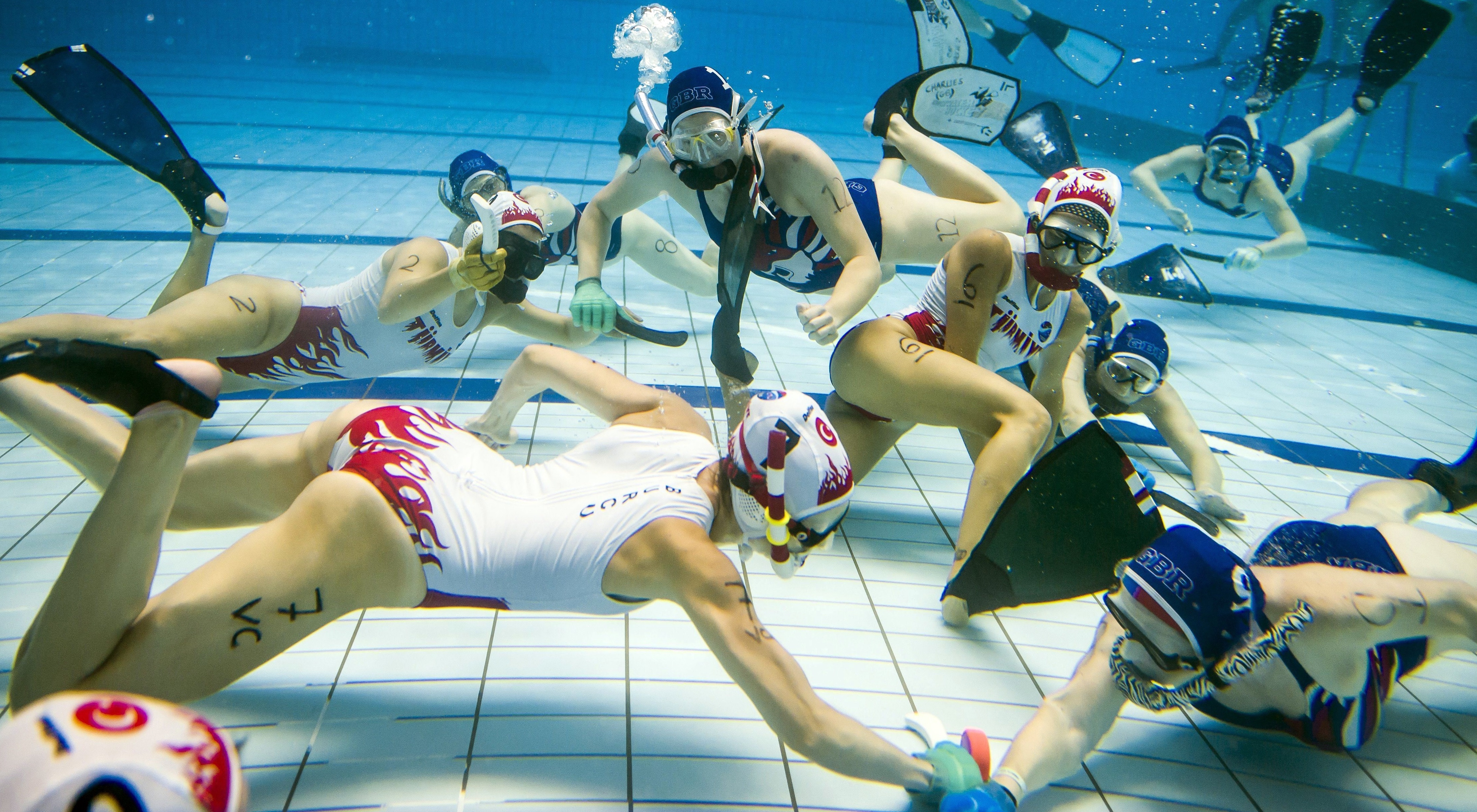 Here at SNTV, we monitor the social web to research and identify rapidly amusing, entertaining and shocking news stories, with potential for viral distribution across the internet. It's safe to say that sport as we know it, is rapidly evolving.
Looking for a new and unique way to keep fit? Interested in a sport with a twist?
There's no shortage of weird and wonderful sports available. Today, new and lesser-known sports are continuously being introduced and some hold international championships each year, attracting new audiences. It is great to have such diversity and it seems that no new idea is too insane. Some of them, you really couldn't make up. Not only can adults and children take part in these bizarre and quirky sports, but so can our friendly and furry companions with dog surfing, bunny jumping and ferret legging.
According to Andrew Parkinson, SNTV's Managing Editor, "As an international sports news agency one of the difficulties you find is regional variations in sporting tastes. Our Indian clients love our cricket coverage but have little interest in the NHL, whilst it's the complete opposite for our Scandinavian clients. But there is one set of stories that everyone loves and that is the bizarre sports."
August at SNTV was an extremely eventful month for bizarre sports with the World Gravy Championships, Football in the River, World Bog Snorkelling Championships and the International Tank Biathlon competition.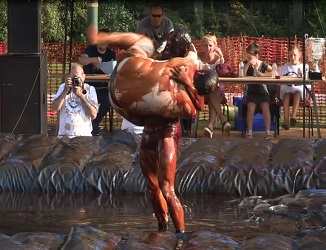 The bizarre World Gravy Wrestling Championships began back in 2007 and this year attracted more than 1,500 spectators on one of the hottest days of the year in the UK. The annual competition is hosted by the Rose 'n' Bowl public house in Rossendale, Lancashire in Northern England. In order to win this unusual culinary contest, contestants must get down and dirty and wrestle in the gravy for two minutes and points are scored for fancy dress, comedy effect, entertainment and of course wrestling ability. ITV[1] describes the event as the "Bank Holiday tradition like no other" and states that "Over the years it has raised more than £30,000 for East Lancashire Hospice and charities of the competitors' choice."

The madness continued with 'Football In The River' in Bourton-on-the-Water, Gloucestershire. According to a BBC article[2], "Local legend has it that the event began when drunken football fans spilled out of the nearby Kingsbridge Inn to play an impromptu match." To keep the century-old tradition alive, the Bourton Rovers 1st XI and 2nd XI teams take to the ankle-deep water of the River Windrush to take part in the annual 'Football In The River' with an audience of more than one-thousand spectators.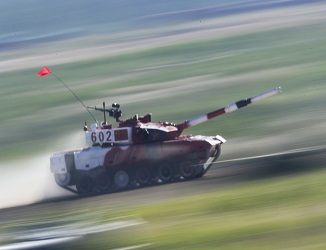 Inspired by Russia's Minister of Defence, Sergey Shoygu, the International Tank Biathlon is another unique sport held annually. The Moscow Times[3] states that these International Army Games give "various combat units from the military a chance to compete against one another and show off their skills." Twenty-five countries including China, Vietnam, Venezuela, Cuba, and Zimbabwe took part in the 2019 competition with Russia setting a speed record of 84-kilometre per hour in their tank.
Last but definitely not least, 176 brave participants plunged into the murky waters of the Welsh peat marsh to compete for the World Bog Snorkelling Champion title. The rules are simple - navigate up and down a 55-metre water-filled trench in the fastest possible time, without using a conventional swimming stroke. Metro[4] discusses how the sport is now in its 34th year and has "been described by travel guide publisher Lonely Planet as one of the top 50 'must-do' events around the world."
"The bizarre sports may lack some of the glitter and glamour of more regular sporting pastimes, but they have a simplistic charm and involve people who are obviously enjoying themselves despite the discomfort they might be suffering. Long may they continue" says Parkinson.
Check out our bizarre sports coverage
Below is a selection of bizarre sports we are covering*:
Christmas Tree Throwing World Championships
Haxey Hood Games
Wife Carrying Championships
World Coal Carrying Championships
World Toe Wrestling Championships
Crazy Golf
World Thumb Wrestling Championships
Hobby Horse Championships
Swamp Soccer
Car Jumping Championships
British lawnmower Racing Championships
British Siberian Husky Racing Championships
Foot Golf Championships
Santa Racing
*Please note, the bizarre stories can differ year on year.
If you want to hear more about our bizarre sports coverage plans, please contact us to find out more. Thanks to our partnership of The Associated Press and IMG, we have unrivalled access to cover global and local sports events.

[1] ITV. "Contestants get down and dirty for annual World Gravy Wrestling Championships" (2019)
[2] BBC. "Bourton-on-the-Water football: Hundreds of fans watch river match" (2019)
[3] The Moscow Times. "Russia Unites Countries in Battle at Annual War Games" (2019)
[4] Metro. "Hundreds swim through murky water at World Bog Snorkelling Championship" (2019)