Sports technology: Friend or foe?
Technology in sport continues to grow on and off the playing field, but can sports keep up? Its influence is felt across multiple sports and it's not just impacting the sports themselves but also how fans watch and consume it.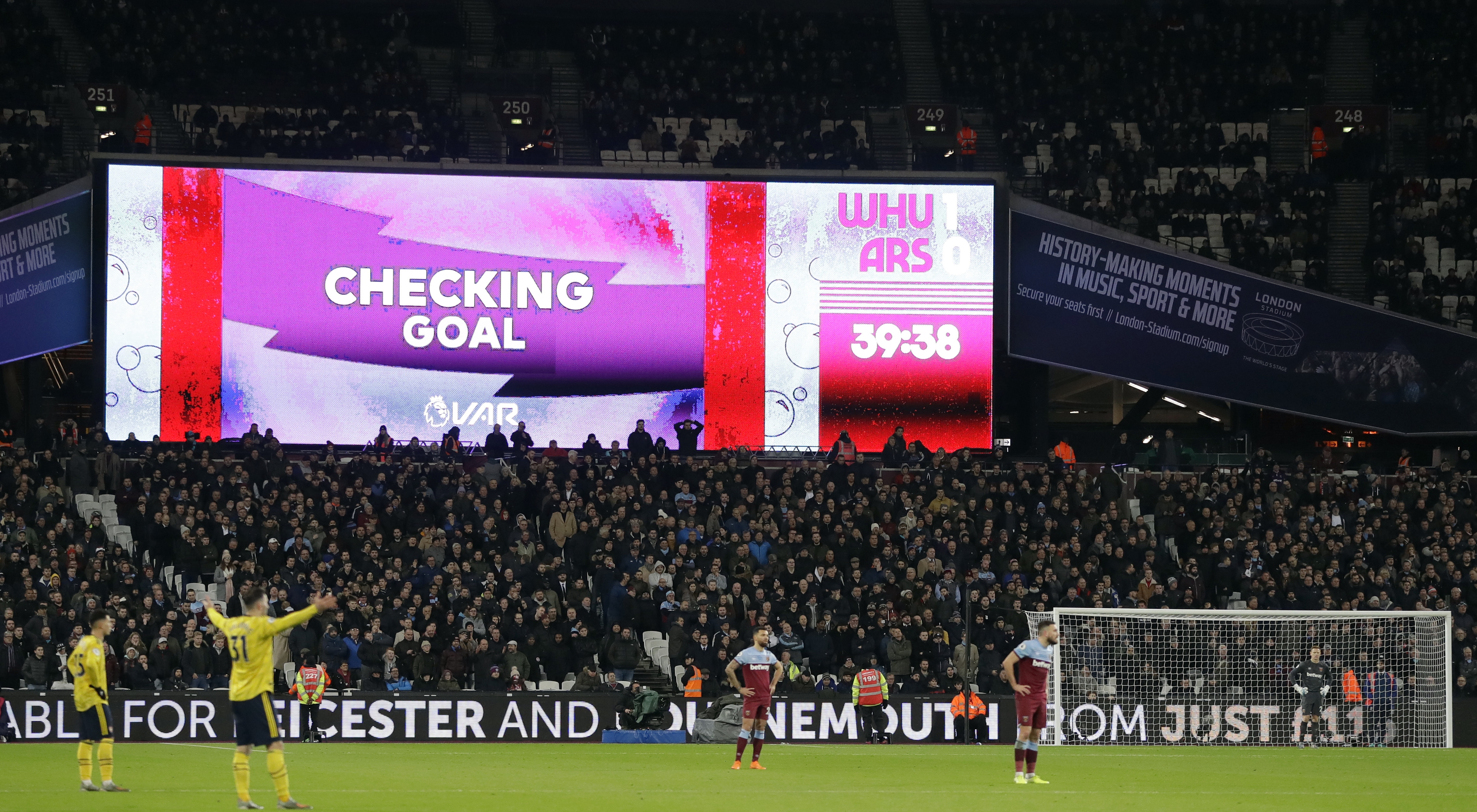 The recent introduction of the Video Assistant Referee (VAR) in soccer has proved controversial and passionate fans have been quick to voice concerns over the role it has to play. According to a BBC Sport article [1], "A poll last month of 1,396 adults who regularly watch Premier League football found that 67% felt matches were less enjoyable since the introduction of VAR." The article explains that surveyed participants feel VAR isn't performing to its full potential and should therefore be modified. The existing criticisms include the total time it takes to reach a decision, controversial decisions and mistakes, lengthly pauses reducing match time and therefore, dampening player and fan goal celebrations.
"67% felt matches were less enjoyable"
The aim is to improve the viewership – but is technology causing the opposite? It is without doubt that with new technology comes criticism. Topend Sports [2] express that, "Making changes to a sport, with the inclusion of new technologies, has often caused controversy", but perhaps sports can embrace the ever-changing technology of today by learning from one another.
Technological innovations have been impacting sport for years and the introduction of Hawk-Eye systems, such as electronic ball tracking, was the turning point for tennis. These advances have been a fundamental part of the sport since 2002 and is now used in over 80 tournaments around the world, including ATP, WTA and ITF. Electronic ball tracking follows and records the balls journey in order to produce a quick and accurate virtual replay for players, spectators and TV audiences and consequently, enhancing the enjoyment of sporting events. "Moreover, it vanishes the quarrel of 'in or out' between the player and the umpire and averts the inaccurate calls during the match" states an article from Essentially Sports [3].
The launch of Hawk-Eye systems in tennis, as well as cricket, saw some debate but was nonetheless positively introduced into both sports. After this initiation, soccer followed shortly after. Even though the International Football Association ruled out the use of any technology in soccer in 2008, this all changed after England's FIFA World Cup round-of-16 against Germany when Frank Lampard's goal was denied, despite the fact his shot clearly crossed the goal line. The Hawk-Eye decision system then went live for the 2013-2014 Premier League season with the use of an electronic aid to determine if a goal had been scored or not, also known as goal line technology.
SNTV were on hand to capture the demo of the Hawk-Eye goal line technology system in Berlin to demonstrate exactly how it worked and how it could benefit and improve the sport. This technology was extremely well received but unfortunately, VAR is a different story as, "the introduction of VAR to the Premier League caused as much controversy as it was intended to resolve" claims City A.M. [4]

Do other sports always get it right first time?
What can soccer learn from these sports? The Innovation Enterprise [5] states that soccer is "notoriously slow to adopt technology, for fear of interrupting the celebrated flow of the beautiful game", however VAR is currently achieving the opposite. SNTV captures all the latest news, controversial decisions and reaction ensuring our customers can keep their audiences informed of the ongoing VAR discussions.
During a press conference on Thursday 20th February, Leicester City Manager, Brendan Rodgers, stated that the whole idea of VAR was to try and make the refereeing system easier and simpler for the game but unfortunately, we are sat today with more controversy than ever before.
For fans, the quality of sport is key. The 2019 Rugby World Cup has highlighted the benefits of new sports tech whilst maintaining the purity of the sport, as well as removing any chance of bias decision making. TMO (Television Match Official) in rugby initially demonstrated a lot of teething problems, however, over the years these have been ironed out and adapted into the current format, but it still isn't perfect. The tournament verified that even after the operational success of TMO, modifications will always remain essential to keep up with the developments of the game.
"The referees have the toughest job around"
An article by City A.M. [4] explains why in greater detail, "A lot of the controversy at the tournament has revolved around high and dangerous tackles, with World Rugby clamping down on head contact. This has resulted in officials deliberating over red cards longer than usual as they try to enforce new, stricter rules." In addition, rugby seems to recognize that spectators like to remain involved and understand the reasoning behind a decision, something that can be absent in soccer.
In rugby, "Those in the stadium can watch replays of incidents on the big screens at the same time as the officials and make their own judgements, while those who have purchased ref link technology can listen to the referee's conversations with the TMO – as can television viewers at home." And the one thing we have learnt from VAR in soccer, is that context matters.
In a press conference, Chelsea Head Coach, Frank Lampard, shows a level of frustration towards VAR stating, "I want it to work. It's a high-speed game. The referees have the toughest job around. VAR was brought in to help them and make the game better". Will FIFA try to reduce these question marks around the technology and seek to offer greater understanding and evidence of this decision-making to reduce lack of clarity for fans?
In today's evolving society, sports still have many lessons to learn in order to deliver a consistent and rich service to their audiences. Technology now shapes many aspects of our lives, not just influencing how individuals consume content, but also how athletes connect with their sport and thrive in their careers through wearable and performance technology. Therefore, as sports evolve, technology will need to follow – so can it ever be perfect? In order to excel, the industry must learn and improve through trial and error, accepting that modifications are essential to ensure sport reliability.
Please contact us to find out more about how we can help you with your sports coverage plans. Thanks to our global footprint we have unrivalled access to major sporting events as well as hundreds of local ones too.

We would love to hear about your experiences and thoughts on technology trends on our LinkedIn page.
[1] BBC Sports. VAR makes Premier League less enjoyable – YouGov survey. (2020)
[2] Topend Sports. Technology in Sports.
[3] Essentially Sports. Influence of technology in Tennis – Good Or Bad? (2019)
[4] City A.M. What football can learn about the implementation of VAR from the Rugby World Cup. (2019)
[5] The Innovation Enterprise. Why football resists technology. (2016)