sntv

Insights – 2022 World Snooker Championship
The 2022 World Snooker Championship took place at the iconic Crucible Theatre between 16 April - 2 May and was the last of 16 ranking events in the 2021-22 season.
We provided match highlights and interview reaction from the Championship as Ronnie O'Sullivan claimed his record-equalling seventh World Championship title.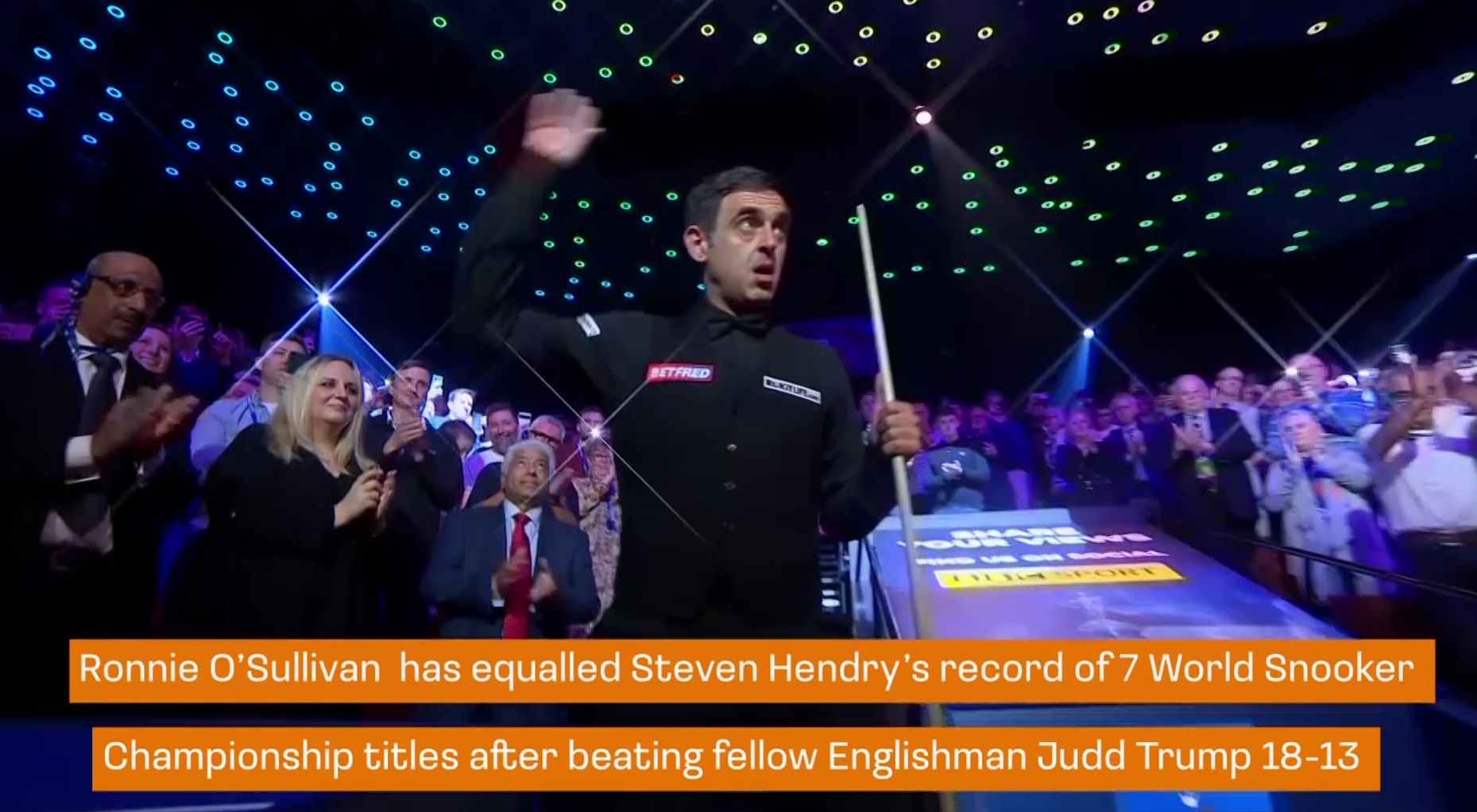 Overall, our video content throughout the Championship was used by 125 media organisations in 61 different markets across the world.
Media organisations in Asia-Pacific used our content from the Crucible the most; the region accounted for 52% of the total video usage. 37 media organisations used content across 16 markets, with the most popular markets being Hong Kong, China and Thailand.
Media interest increased significantly in Thailand when compared to the 2021 Championship; the increase, more than doubling year-on-year, is notable given that Thai player, Noppon Saengkham, reached the second round this year but did not compete in 2021.
Content was also popular in Europe with 60 different media organisations engaged across the duration of the tournament. Media interest in Europe increased significantly during the final, with the news of Ronnie O'Sullivan's seventh world title a topical sports headline across the continent.
sntv's news coverage has helped increase the exposure of snooker in key target markets. For example, the number of organisations using our content in India increased fivefold compared to 2021. Snooker's commercial arm, World Snooker Tour (WST), announced in 2020, during its rebrand, that it was 'pushing hard into India' which has 'enormous potential'. [1] Usage has similarly increased in the Middle East and the USA.
Keep up to date with all our latest insights by following our LinkedIn profile.
---
Sources
[1] WST – Brand relaunch for snooker as part of global vision: https://wst.tv/wst-brand-relaunch-for-snooker-as-part-of-global-vision/