sntv

partners with SailGP to provide global video distribution

We're pleased to announce our partnership with SailGP – the sport's pinnacle league – to distribute all race highlights, pre and post-race reaction, as well as athlete features and social initiatives, bringing fans worldwide even closer to the action.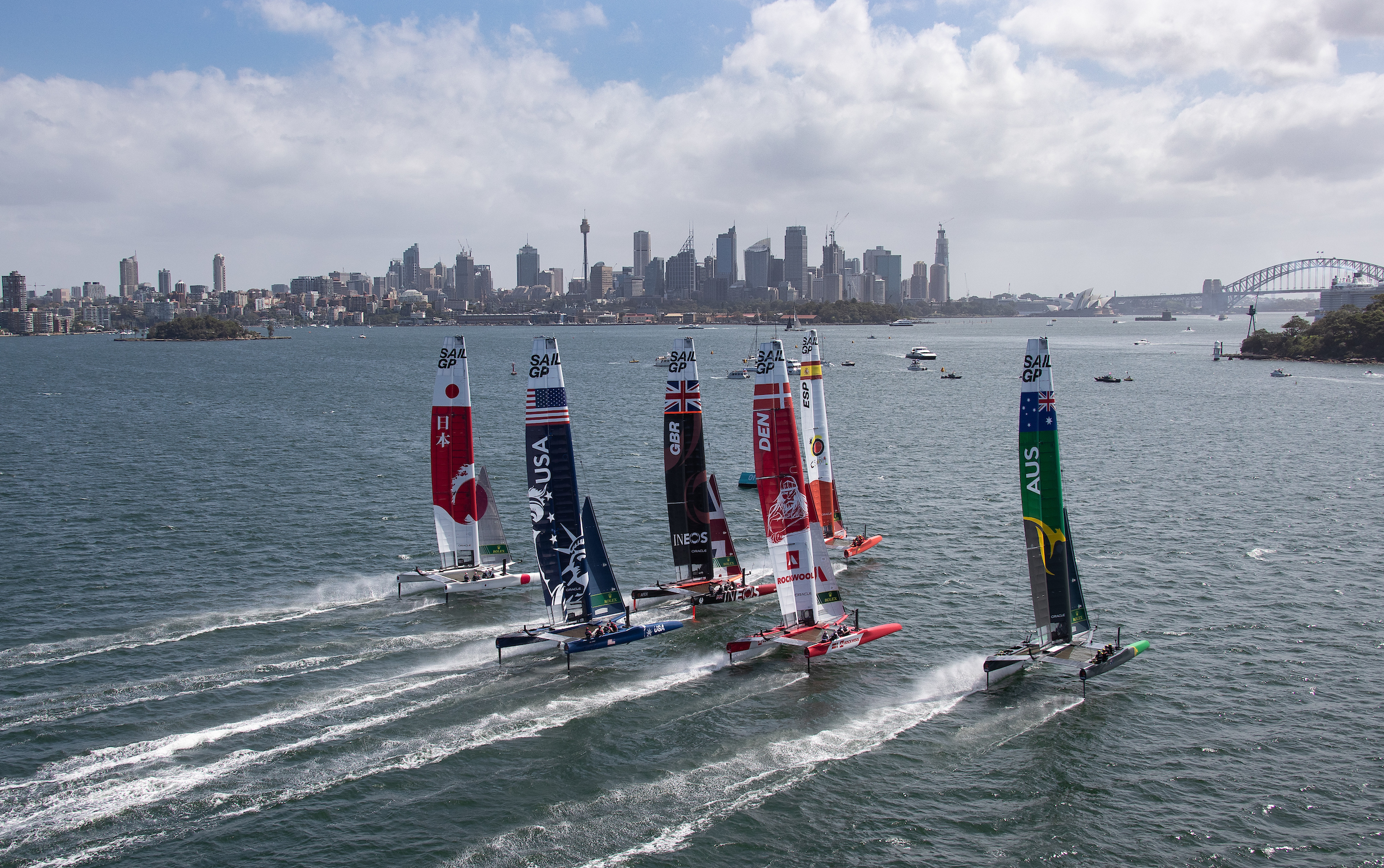 The second season of SailGP features eight national teams squaring off in eight events across three continents – starting with the Bermuda Sail Grand Prix presented by Hamilton Princess in one month's time (24/25 April). The partnership will see us showcase SailGP content from each event in front of our engaged international network of 1,200+ media outlets across broadcast, digital and social, driving awareness and increasing the profile of its second season globally. All SailGP VNR content will be available to sntv clients via their chosen delivery solutions
With our extensive social partner network and bespoke PR services, SailGP will also see its video news content actively promoted across some of the largest multisport social channels in the world, key sport-specific websites as well as major regional channels. All video distribution will be underpinned with bespoke usage and data insights, enabling SailGP to tailor its content, drive fan engagement and demonstrate tangible value to current and potential sponsors.
Sam Leadsom, SailGP Director of Broadcast Production said: "We are extremely excited to partner with sntv to be able to tap into their extensive network in order to enhance the distribution of our content and increase SailGP's reach to fans and audiences worldwide. In addition to the intense, high-speed racing content, we will work with sntv to use creative storytelling to draw people's attention to all aspects of the championship, such as how SailGP is racing for a better future and championing a world powered by nature to a global audience."
James Dobbs, Managing Director at sntv, said: "It's hard to believe this is only SailGP's second season given what recognised events they have become in the calendar. They have fantastic stories to tell, both on and off the water, and sntv is excited to bring these moments to life and share them with our worldwide channel network.
"sntv's ability to provide premium sports content to fans in every region whilst driving engagement for SailGP means we're in the fortunate position to deliver value to all parties.
"The team line-ups and race locations will undoubtedly deliver a really special 2021 season and what better way to start than April's Grand Prix in Bermuda."
Reigning champions Australia will be joined by national teams from Denmark, France, Great Britain, Japan, New Zealand, Spain and United States. The New Zealand SailGP Team, led by Olympic champions and newly-crowned America's Cup winners Peter Burling and Blair Tuke, will make its SailGP debut alongside Jimmy Spithill who will be piloting a new-look U.S. team for the first time. They will face-off against the sport's most successful Olympic sailor of all-time, Great Britain's Sir Ben Ainslie. Among the league's eight helms, there are four Olympic champions who have combined for 10 medals in 14 Olympic appearances.
SAILGP SEASON 2 SCHEDULE*
April 24-25, 2021 // Bermuda Grand Prix presented by Hamilton Princess
June 5-6, 2021 // Italy Grand Prix | Taranto
July 17-18, 2021 // Great Britain Grand Prix | Plymouth
August 20-21, 2021 // ROCKWOOL Denmark Grand Prix | Aarhus
September 11-12, 2021 // France Grand Prix | Saint-Tropez
October 9-10, 2021 // Spain Grand Prix | Andalusia
January 29-30, 2022 // New Zealand Grand Prix | Christchurch
March 26-27, 2022 // United States Grand Prix | San Francisco (Season 2 Grand Final)
*Subject to change
To learn more about SailGP, visit – sailgp.com
---
Contact us to find out more about how we can help reach your desired audience.
You can also keep up to date by following our LinkedIn page.