sntv

partners with Extreme E

We're pleased to announce our new partnership with Extreme E, the electric off-road series, to share this innovative sporting product with our global audience.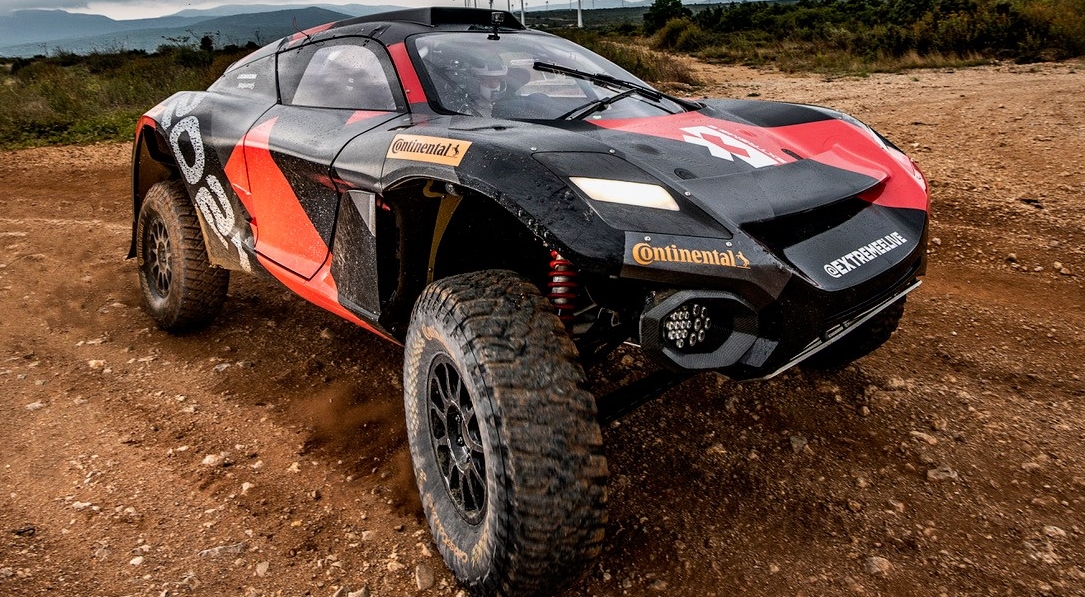 For the last 24 years, sntv have worked with federations, sports organisations and brands to provide world-class sports video news and highlights to global broadcasters and digital publishers. We are now bringing our extensive production expertise and distribution network to Extreme E.
Ali Russell, Chief Marketing Officer at Extreme E, said: "SNTV is a partner that will help give Extreme E global reach and exposure through its connections and expertise. Not only will they support sharing the racing action, but they will also use hybrid storytelling to share a wide variety of content the series has to offer.
"In Season 1 there are five races so it is important to continue the momentum of the championship even when we aren't racing and draw people's attention to all aspects of the series including Legacy Programmes, driver and team profiling and the championship's floating centrepiece, the St. Helena, which not only transports all the equipment, but will also be home to scientific research."
James Dobbs, Managing Director at sntv, said: "In many ways Extreme E is the perfect partner for SNTV, offering compelling human stories and important social messages, all centered around a premium sporting event. Working with Extreme E, we will drive awareness and increase the profile of the series by delivering race highlights and other feature content across our global media network. All distribution will be underpinned with usage and insights data, allowing Extreme E to tailor their content strategy and demonstrate value to stakeholders. We're excited to maximise impact and exposure of this innovative, equality-driven, all-electric series as it continues to influence the sporting and social agenda."
Extreme E will go racing in April 2021, with ten entries confirmed, which include Chip Ganassi Racing and Andretti United (USA); Veloce Racing, JBXE by Jenson Button and X44 by Lewis Hamilton (UK); ABT CUPRA XE and Rosberg Xtreme Racing (Germany); Team TECHEETAH (Indonesia); Hispano Suiza Xite Energy Team and ACCIONA | Sainz XE (Spain).
Each team will race the ODYSSEY 21, an electric SUV designed to take on five formidable environments – arctic, glacier, desert, rainforest and coastal. Each location in which Extreme E will race have been detrimentally affected by the climate crisis, and through racing, the series will shine a spotlight on these issues and leave a long-lasting positive impact through its Legacy Programmes.
To learn more about Extreme E, visit – www.Extreme-E.com
---
Contact us to find out more about how we can help reach your desired audience.
You can also keep up to date by following our LinkedIn page.