sntv

Insights – Wrexham AFC's Hollywood story
Ever since Ryan Reynolds and Rob McElhenney bought Wrexham AFC, the stars, supporters, the town, and sports fans alike have been swept up in the Hollywood story.
After 98% of the Wrexham Supporters Trust voted in favour of the takeover in November 2020, Wrexham AFC has been looking to secure promotion to League 2 for the first time in 15 years.
On Saturday 22nd April that dream became a reality, as they secured promotion back into the Football League after beating Boreham Wood 3-1 at The Racecourse Ground. sntv has been there from the beginning and has distributed a variety of news content covering this unique story as it develops.

Since November 2020, news content shot and distributed by

sntv

has been used by media outlets in 42 different markets across the world, with Reynolds and McElhenney generating global media interest in the club.
As the story has developed it has attracted significant media interest in the United Kingdom and news content has also been popular with media outlets in Australia, Canada, China, Germany, New Zealand, Qatar, the United Arab Emirates and the United States. Other markets reached include Denmark, France, Hong Kong, India, Italy, Japan and South Africa.
The crossover between sports, news and entertainment has meant the developing story has been used by a range of media outlets. These include dedicated sports broadcasters, free-to-air national channels, digital-only publishers, social media, streaming services, and international news channels reaching 400m+ households globally.
Usage map of sntv news stories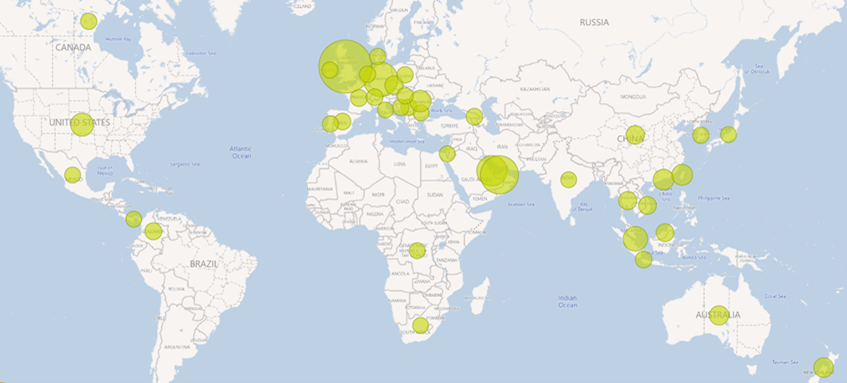 As a global sports news video partner, sntv is committed to covering sports across the globe. If you want to hear more about how we can help with your coverage plans, please contact us.
---
Keep up to date with all our latest insights by following our LinkedIn profile.