sntv

Insights – Commonwealth Games 2022

The 2022 Commonwealth Games saw athletes from around the world compete to become Commonwealth champions. We were on the ground providing news and highlights cleared for digital and broadcast.
View our infographic that takes a deeper look into our 2022 Commonwealth Games coverage, including content usage and our top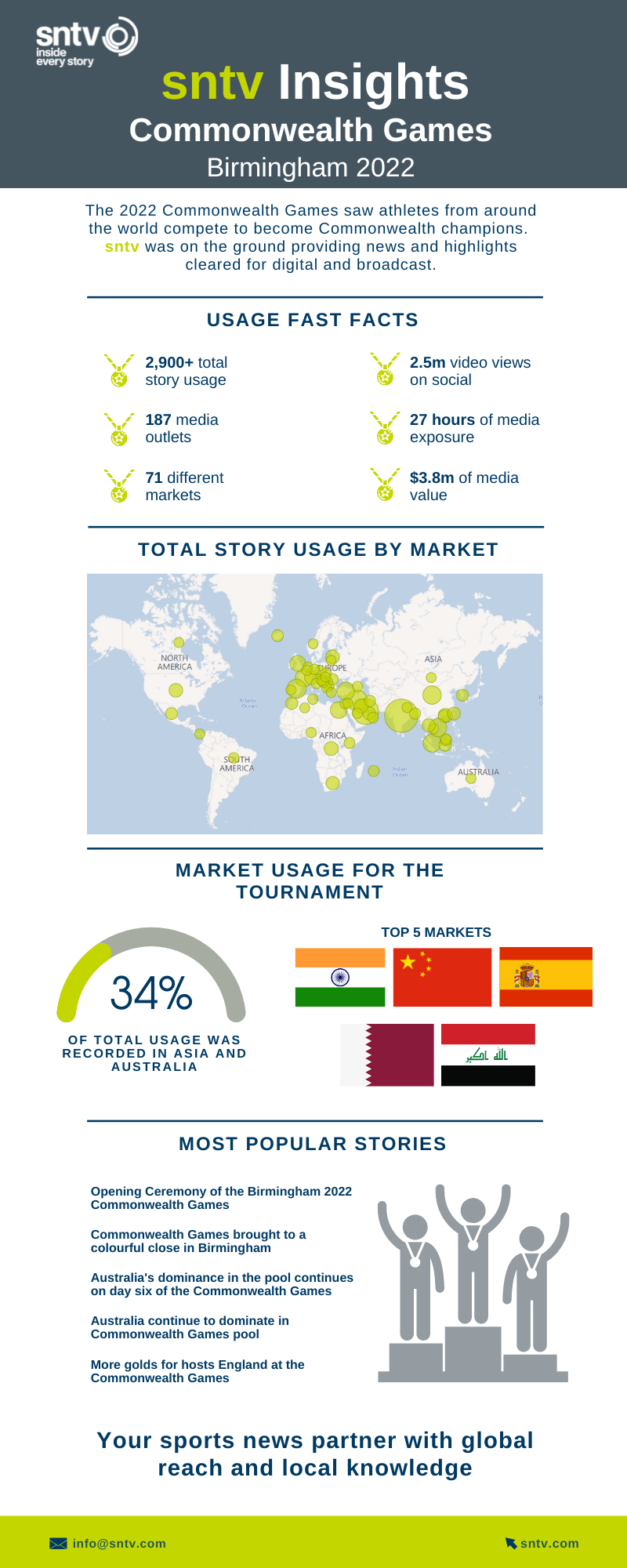 stories.
sntv coverage was used in 71 markets across the globe by 187 different media outlets, with top stories including the opening and closing ceremonies.
34% of our total usage came from media organisations in Asia and Australia, with the top 5 usage markets being India, Qatar, Spain, Iraq and China.
Video views on social media hit 2.5m, with 27 hours of media exposure across the tournament.
As a global sports news video partner, sntv is committed to covering sports across the globe. If you want to hear more about how we can help with your coverage plans, please contact us.
---
Keep up to date with all our latest insights by following our LinkedIn profile.