How are sports fans engaging with the 'new normal'?
Sport, as we all know and love, has had to change. To the relief of fans worldwide, after months of sport on pause due to the COVID-19 pandemic, live events are slowly being given the all-clear to return. To fulfil fans hunger for sports content, clubs and federations are having to operate and adapt to the 'new normal' sports world. Fans too have had no choice but to find new ways to engage with their beloved sport.
For fans, a sport not only provides an element of competition but also an emotional connection, a sense of community, and form of escapism. Leagues and sports organisations are feeling elevated pressure to think innovatively to supply content for their audiences. Even though the notion of live sport is somewhat different from how it was before with fan-less stands, social distancing regulations, and silent gameplay; technology and creative thinking has been our saviour.
Soccer has led the way for the return of live sports events but not quite how you would have imagined. Danish teams were the first to display their creative flair by introducing a range of innovative experiences to engage their fans remotely.
Have you ever watched a soccer match on a drive-in cinema screen? Well, now you can. The Danish soccer league resumed last month without fans, transforming their stadiums into 'drive-ins'. Offering a creative and ingenious solution, FC Midtjylland gave supporters the chance to watch matches from their cars on large cinema screens, as well as listen to the commentary over the radio on a dedicated channel. The SNTV team captured fans enjoying their new stadium experience with two thousand cars making their presence heard by tooting their horns in support. Could this be the future for soccer?
For many of us, sport isn't just a game, it's a community experience
Another Danish club providing a creative solution was AGF Aarhus, who brought fans and players together via video conferencing for the first time. The installation of giant screens inside Ceres Park stadium displayed the faces of more than 10,000 fans watching the match in the comfort of their own homes.
For many of us, this isn't just a game, it's a community experience. AGF Aarhus provided its audience with the chance to get together in an inventive way, whilst adhering to social distancing measures. According to The Guardian [1], after speaking with AGF's Head of Media Soren Carlsen, "The club has had enquiries from all over Europe about replicating the idea and Carlsen can see the potential for it to feature across a number of different sports."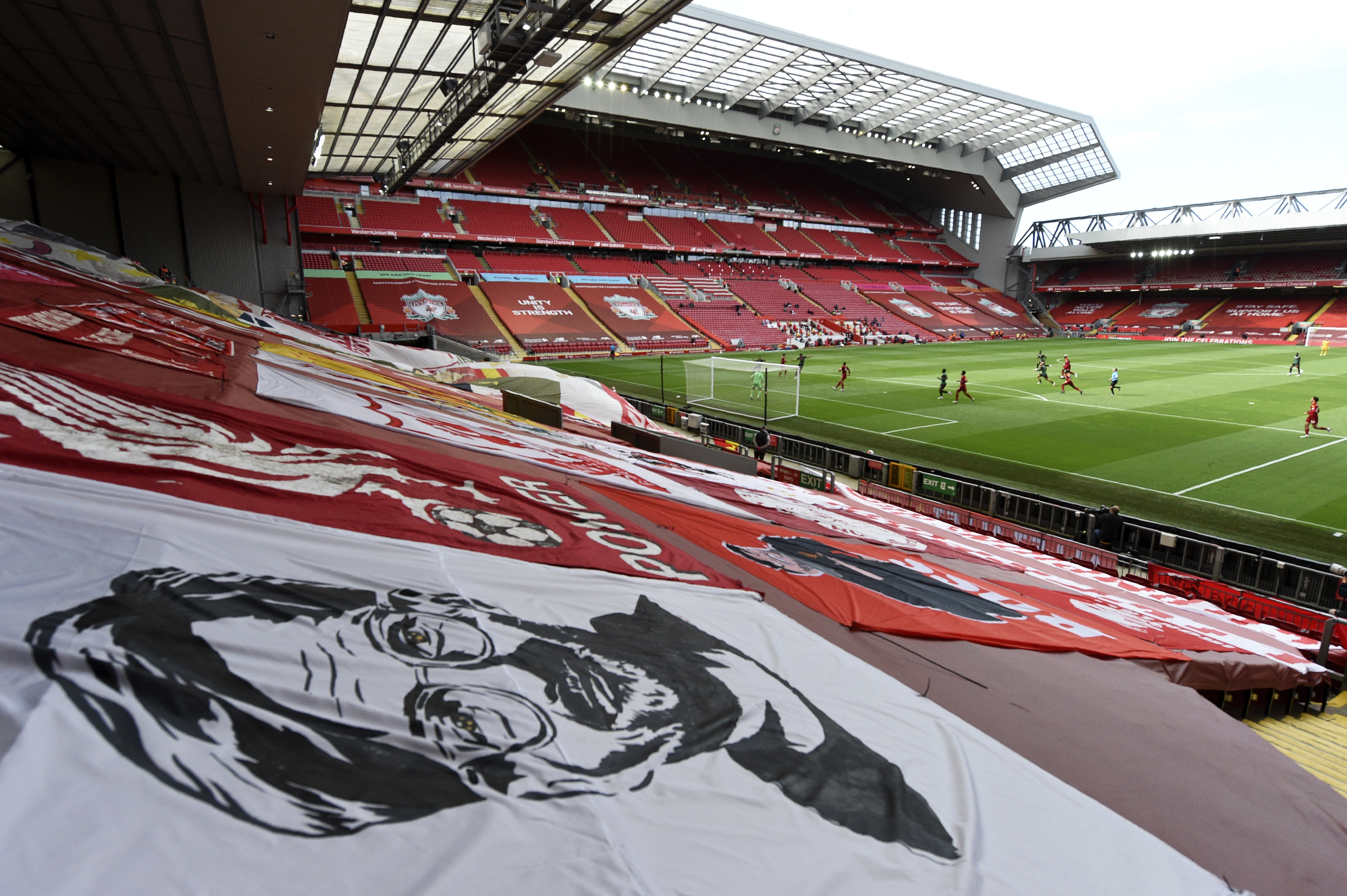 After a three-month postponement, the English Premier League returned to our screens on 17 June with Manchester City vs Arsenal and Aston Villa vs Sheffield United, with sntv providing news coverage from both. The COVID-19 pandemic has not only changed the experience for fans but also for players, who must adjust to a new and unfamiliar environment with empty stands and strict social distancing gameplay without spitting, swapping shirts, sharing water bottles or team celebrations.
The English Premier League has launched initiatives to enhance the experience for both players and fans who are adjusting to a new style of soccer. The option of listening to games with or without artificial crowd noise, virtual fan walls, pre-recorded songs, stadium dressing and designated celebration cams have all helped to increase positive morale and reduce the negative impact of games played behind closed doors. SportBusiness [2] states that "the unusual broadcast landscape, with the addition of live coverage on free-to-air channels for the first time in Premier League history, has propelled viewing to unprecedented heights, breaking both the all-time peak audience."
Could these digital experiences remain post-pandemic?
Returning to play to an empty stadium can be very unsettling, but on 5 May South Korea brought baseball back in style. The league's return has created an almost-viral reaction from fans after crowds were uniquely replaced by stuffed animals, cardboard cut-outs, and virtual fans appearing on one of the world's biggest screens to support their team remotely.
Dedicated fans enjoyed baseball's return via team teleconferences and by watching on mobile devices while seated just outside the stadium. The season opener saw hosts Hanwha Eagles shutout the SK Wyverns 3-0 in Incheon. According to The Ringer [3], "the first game drew in about 173,000 viewers at 1 a.m. ET [in the United States]—and incited a swell of optimism for the return of sports in any shape or form."
There's hope for sports fans around the world as Super Rugby returned in New Zealand on 14 June with a crowd of 41,000 cheering fans - Auckland's largest crowd in 15 years for a Super Rugby match at Auckland's Eden Park. Supporters shared their celebratory spirit and crowds roared throughout the stadium after finally being allowed to attend live sport again, without limitations on crowd size, social distancing, or face masks. Instead, restrictions have now been replaced by very welcome hugs, high-fives, selfies, and group celebrations.
The pandemic has given sports organisations no option but to think creatively and expand their digital content offerings due to the absence of fans at live events. While some countries across the globe are slowly moving towards fan-filled sports venues, for many this remains a distant ambition. Could these newly introduced digital experiences remain post-pandemic and become embedded into the norm?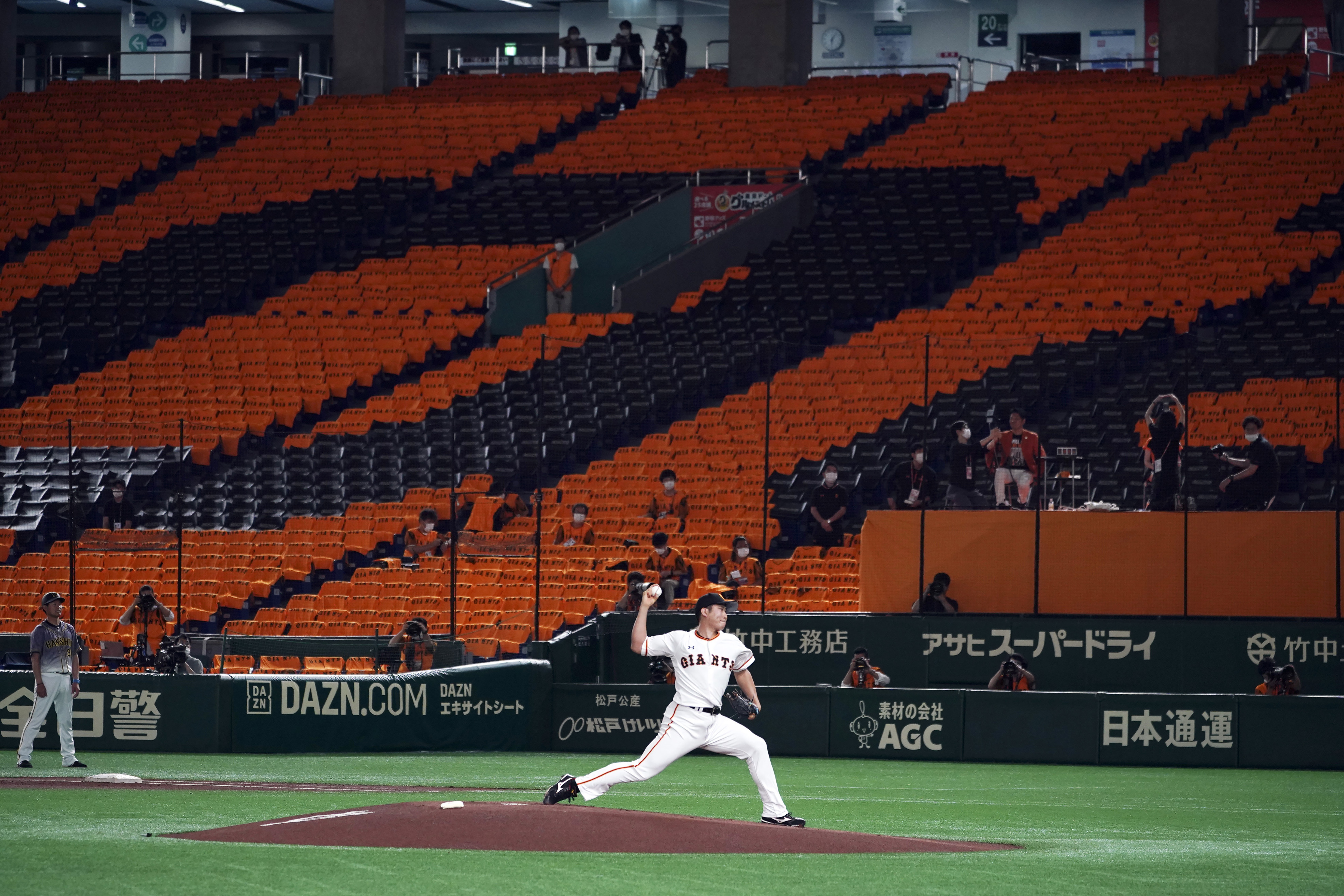 Our SNTV team has also had to acclimatise to the 'new normal' sports world and think creatively, not only about what content we can produce but also the ways we are going to produce it. Working closely with rights holders and federation partners to secure content around
the return of live sport
, as well as
short-form video content
, including
features
,
interviews
, and
classic highlights
,
has ensured a continuous supply of high-quality sports content for our customers.
We have brought you the latest action from all the above sporting moments and will continue to deliver sports content to our clients globally, including all the latest news from upcoming returning events, such as UEFA Champions League, NBA and Major League Baseball.

Please contact us to find out more about how we can help you with your sports coverage plans. You can also keep up to date by following our LinkedIn profile.
[1] The Guardian. Denmark returns to action with fans taking their usual places via Zoom. (2020)
[2] SportsPro. 'We've entered a new era of fan engagement': Twitch, the Premier League and the power of live chat. (2020)
[3] The Ringer. "You Hear Everything So Clearly": How South Korea Brought Baseball Back—and What's Different in America. (2020)