Exploring the work of
sntv's

sports video journalists - Part 1

Over the past six months, sport has had to adapt as COVID-19 measures across the globe have caused unprecedented disruption and uncertainty. Despite COVID-19 causing the postponement and cancellation of sporting events around the world, sntv has continued to supply customers with compelling, high-quality sports video content.
During these challenging times, we sat down with two of sntv's sports video journalists, Neil Barker and James Caroll, who provided an informative insight into how they have had to adapt working practices due to COVID-19, its impact on the sports industry and what the future landscape looks like.
What is your assessment of the impact COVID-19 has had on the sports world and sports journalism?
James: COVID-19 has had such a huge impact across the world on everyone's lives and sports and sports journalism really isn't any different. I think at the start of the pandemic when sports events were either postponed or cancelled, this presented financial implications on sport as an industry and also on sports journalism. Several months after the first peak in Europe fans still aren't back in stadiums, we've just heard that there's going to be a further delay in getting fans back into the stadiums in England. So that's problematic for the sports industry.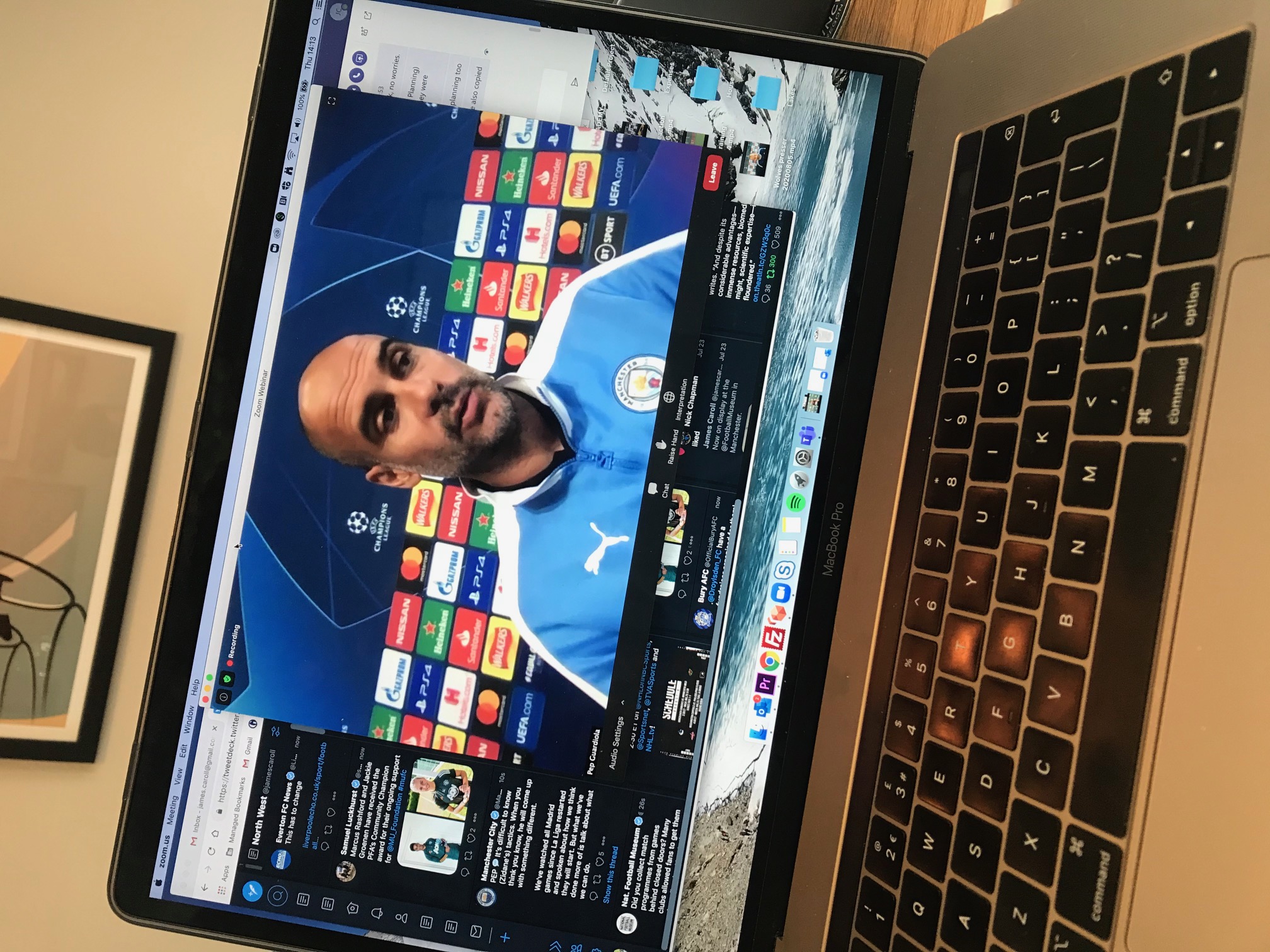 I don't think anyone would really be confident in saying when we're going to get back into press rooms or when we're going to be able to film press conferences in person. There is a massive challenge to be safe whilst out and working whilst the pandemic is going on.
I've done a few interviews in person over the summer and covered thousands of Liverpool fans celebrating the Premier League win at Anfield. You want to take the right precautions when working to avoid getting the virus. That's certainly a mental challenge as well.
So, I think it has had an impact on how we do our job. Conversely, at the start, there were several opportunities that kind of came out of this, as sometimes we do struggle to get access to people and there are logistical challenges in terms of budget, travel, time. But as the rest of the world found, we were still able to have video calls and connect virtually. We've got up to speed with technology and that has allowed us to interview people across the world.
"the biggest challenge is the virtual interview world we now live in"
Neil: I think the biggest change has been the virtual interview world we're now living in. It's taken a lot away from our day to day jobs. Overall, I would say it's negative, but it has opened up a world of opportunities. That's the key thing, almost overnight we went from a situation where we would never really consider using Zoom or Skype interviews as part of our content offering because of the quality.
We'd always say, we'd have to go in person and film something to maintain our high-quality standards, the global lockdown then in March onwards just kind of threw that whole philosophy out the window. In just a few months the world of TV has got used to the fact that most of what you see on the news 'interview wise' is over a webcam. Not physically being at events and meeting people face-to-face massively impacts networking and insight. It's also been tough to give up the travelling element of the job as it's a key reason why I got into this in the first place.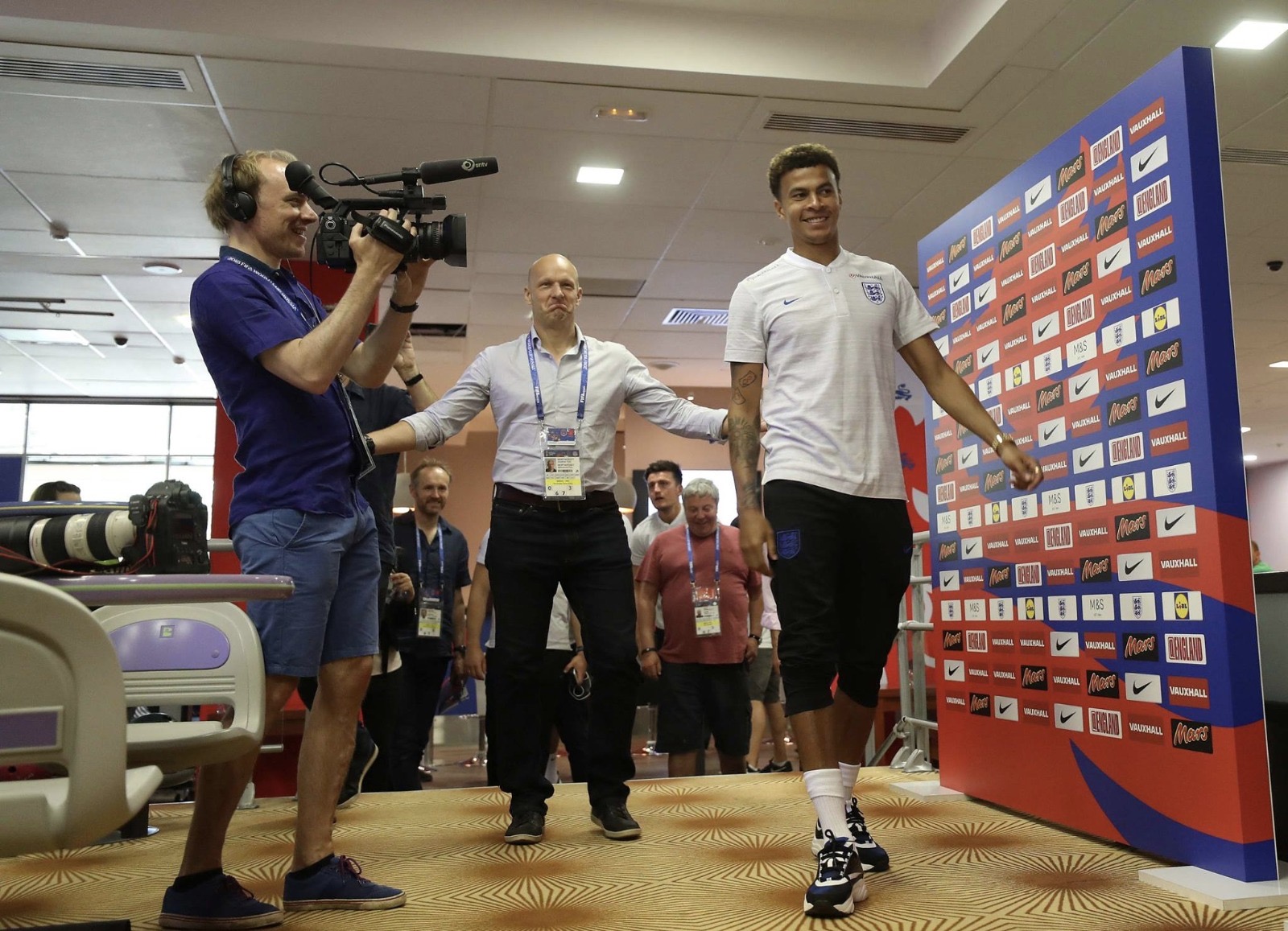 Broadening it out to the effect on sport, it's had a monumental effect not just on the sporting calendar but on its finances, with big sports now worrying about their viability due to a reduction in events and massively reduced ticket revenues.
What we see now with the second wave is that it really hinges on how your country has dealt with the coronavirus. We're seeing healthy crowds come back in territories like Japan, Germany, Holland, we're seeing thousands of football fans back at matches, but here in the UK, sadly, we're not and those plans have been put on hold probably until next spring. So that's going to have a negative effect on sport in this country.
Is there a piece of work you're most proud of during the pandemic?
James: I think I probably have to go with covering the Liverpool fan celebrations on the night they were confirmed as Premier League champions. So, as it's been well documented, Liverpool won the league for the first time in 30 years, which has obviously been a long wait for their fan base.I was at Anfield filming thousands of fans celebrating with flares and fireworks and they were singing and chanting, and you really just felt it was a very historic occasion and one that really resonated. The next morning, I got up and checked the stats on where my footage had been used, and it's not an exaggeration to say, it had literally been used everywhere around the world. That really resonated with me, it was such a big story around the world, and I was the one covering it for sntv.
Neil: I think the Bob Arum piece for me was quite gratifying just because I've never interviewed him before and I wasn't quite sure how it would go with clients but it got a really good take up both here in the UK and worldwide - also, the timing was good. Although not a massively famous name I managed to organise an interview with the former Director of Communications at UEFA literally the moment after Manchester City were cleared from their two-year ban from European football and he was pretty angry with the decision.
"the next milestone is getting fans back into stadiums"
I personally think the proudest thing is I've had time to get more acquainted with certain contacts and gain interviews for sntv that probably wouldn't have happened in the past. So that is what I am proud to have achieved during this time period on a more behind the scenes level rather than a massive story that I covered.
What does the foreseeable future look like for sport and sports journalists?

James: It's difficult to say as I don't think anyone can predict what is going to happen with the virus. I think the outlook for sport is generally fairly positive – they managed to complete the European football season without major incident, major events in golf, tennis and cycling have all taken place and sports in the US rumble on. I think the next big milestone for sport is getting fans back into stadiums. It's already started at some events which is positive. Fingers crossed things go well over the winter months.
For journalists, I think the outlook is slightly less positive, access is so, so important for sports journalists and unfortunately, it is even more exclusive now during these times. I hope things return to normal soon but unfortunately, it's difficult to know when that will be with the health risks that come in meeting people and sharing space.
Neil: There is a great deal of uncertainty as attempts to return fans to sport in some territories have been hampered by rising infection rates. I feel the only way back to the world we knew earlier this year is a globally available vaccine or treatment, which may still take years to be fully rolled out. So, for the short term, sport will have to cope with fewer events and limited fan attendance.
Sports journalism will survive as long as the action still takes place.
Look out for part two of our conversation with Neil and James, focussing on their views on what makes a good news story and highlights from their career at
sntv

. Sign up to our monthly news and insights email to stay informed.
---
Please contact us to find out more about how we can help you with your sports coverage plans. You can also keep up to date by following our LinkedIn profile.