Behind the Scenes: Interview with Emily Dack - Producer at SNTV
Welcome to our exclusive interview with Emily Dack, a producer who had the incredible opportunity to cover the 2023 FIFA Women's World Cup.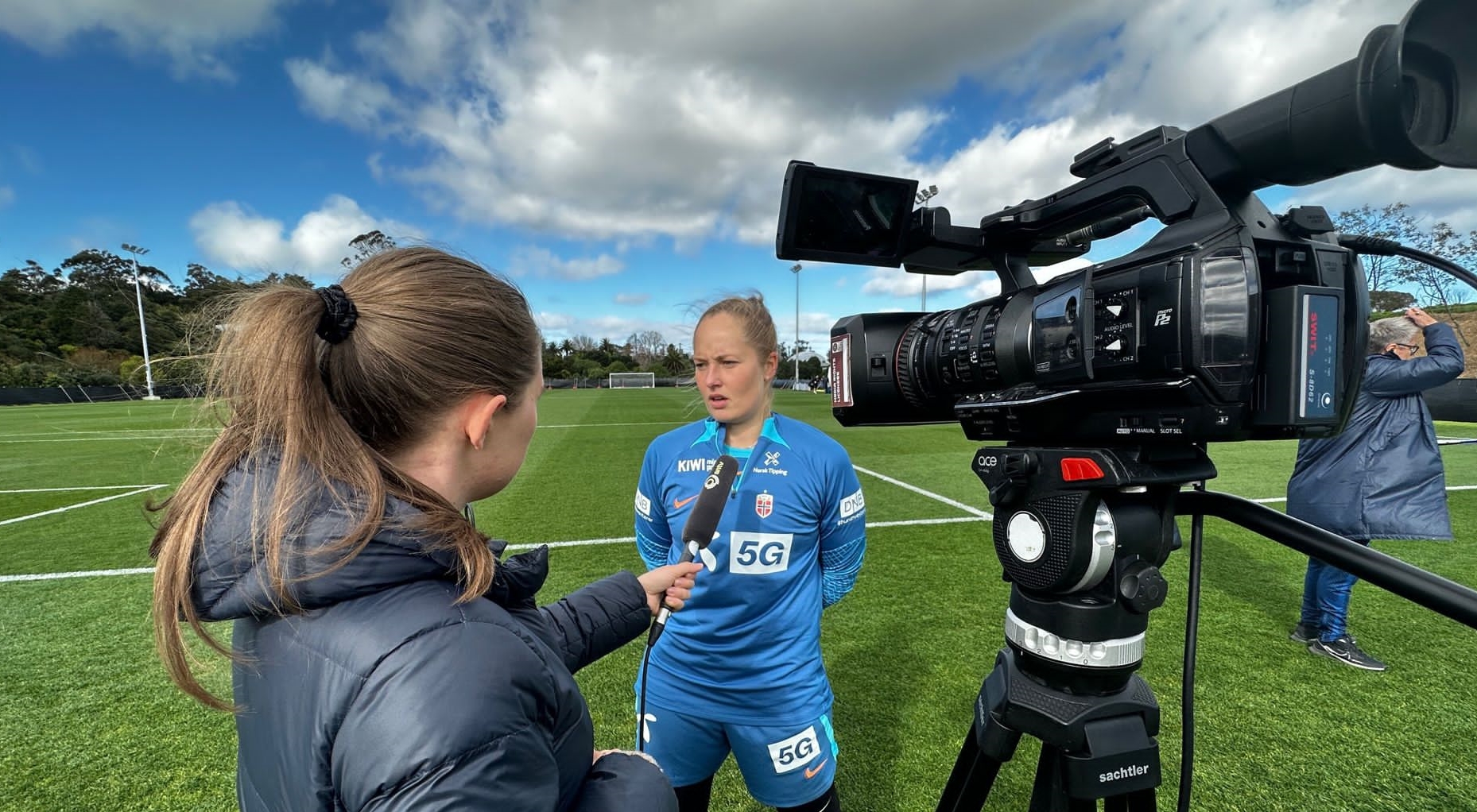 Emily, can you tell us about your role and your journey with SNTV?
Yes, of course! I'm a Producer at SNTV. My journey began with an internship in the summer of 2018, followed by freelancing while I was at university. I joined full-time in September 2019.
What were your initial thoughts when you were asked to cover the Women's World Cup?
I was extremely excited when I first heard about it in December 2022. I had expressed my keen interest internally, so once it was confirmed, I was thrilled but also a bit nervous. It was my first major tournament, and the Women's Euros in July in Manchester had been different in many ways - different time zones, solo shoots, and the challenge of working internationally with diverse languages and cultures. I was lucky to have the support of my crew members in various locations.
Preparation is key in such events. How did you prepare for the Women's World Cup?
To prepare, I attended the playoffs at Wembley on 27 May 2023.
When did you arrive at the event?
I arrived on 14 July and spent four weeks on location.
Where were you based during the tournament?
I was based in Auckland throughout the event.
Did you have to do a lot of traveling between cities and camps?
Not really, Auckland is a relatively small city, so there wasn't much travel. Being based locally helped with planning shoots, and it gave me the opportunity to explore more of the city. We covered eight teams, including the opening ceremony with traditional Maori culture.
Speaking of teams, which teams were you covering during the Women's World Cup?
I covered the USA, Philippines, Italy, Norway, Spain, Portugal, and New Zealand, whilst Nicky covered Vietnam.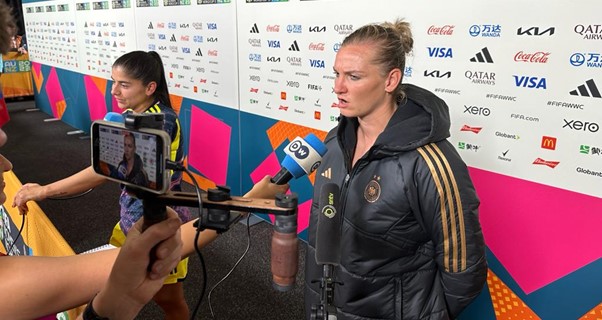 Sounds like a diverse set of teams. What was the atmosphere like during the tournament?
The atmosphere was incredible. The opening game in NZ was a sell-out, which set the tournament off on a high note. It even set a record for attendance at a Women's World Cup. The spirits were high, especially when New Zealand won. It reminded me of the atmosphere during the London 2012 Olympics, a sense of national pride. Even when teams got knocked out, the atmosphere remained great. It was heart-warming to see people supporting women's sport. Witnessing the growth of women's football since my youth playing days at Crystal Palace was truly amazing. Back then, it wasn't seen as a viable career path.
Sounds like an unforgettable experience. Were there any particularly memorable interviews or coverage moments you would like to share?
One of my most memorable moments was conducting interviews in Spanish with the Spanish team. The players were approachable and humble, which made the interviews special.
Were there any significant differences in covering the Women's World Cup compared to the men's, in your experience?
I found that the players in the Women's World Cup were a bit more open and willing to share their experiences. They were keen on inspiring young girls and contributing to the growth of the sport.
That's great to hear. Were there many female journalists and videographers working at the event? How did you find the gender dynamics?
Gender dynamics were equal; I didn't notice a significant difference. The sports industry is typically male-dominated, but it was refreshing to see both men and women covering the event with equal enthusiasm.
What's your lasting impression of your experience covering the Women's World Cup?
It was filled with the best memories, and I absolutely loved it. The excitement was always there, and looking back, I'm very proud of my work. I felt incredibly lucky to be part of an inspiring Women's World Cup.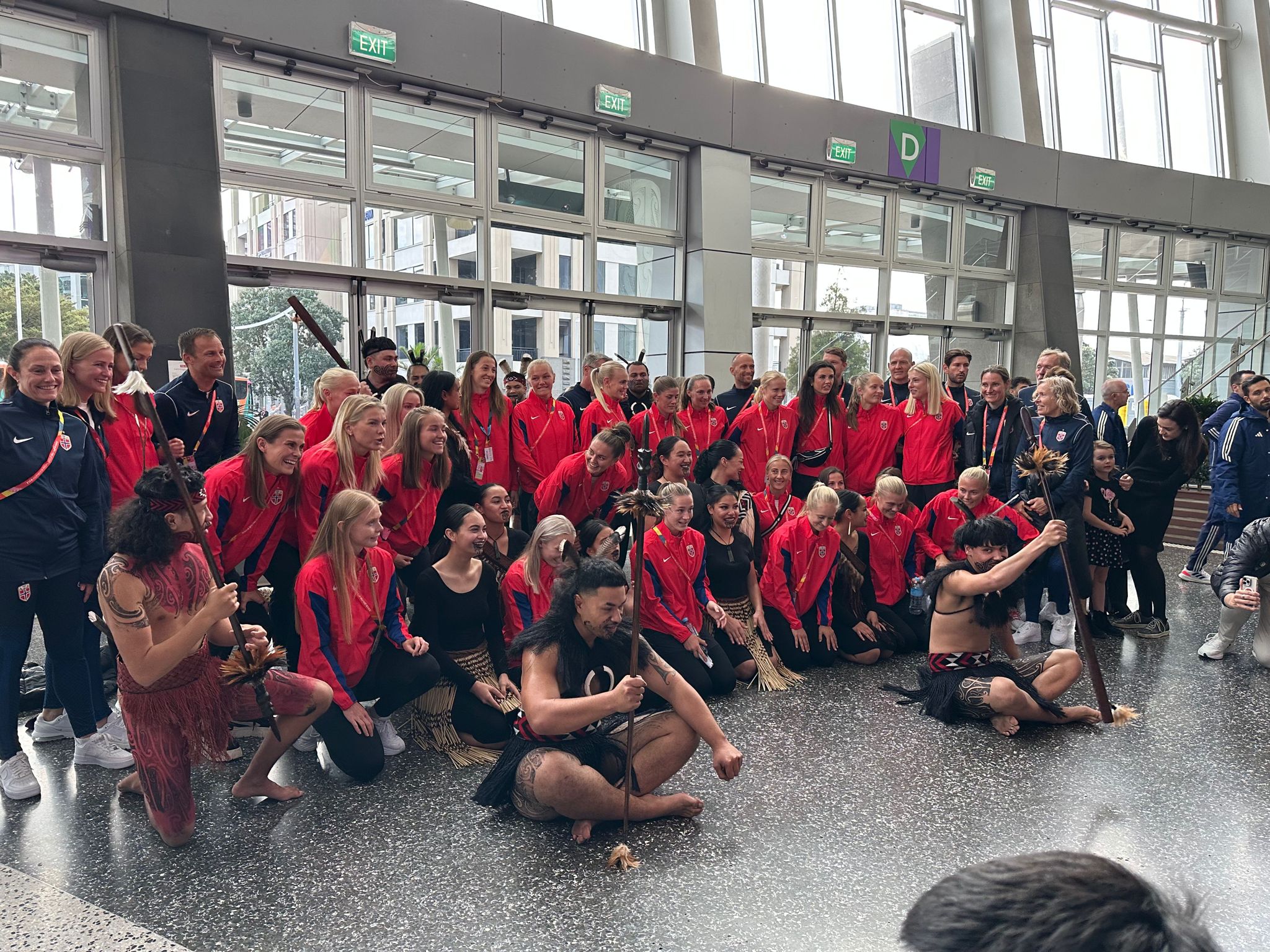 Every experience has its ups and downs. What did you enjoy the least about your time covering the tournament?
Well, one thing I missed was a good cup of tea! The milk was different, and due to the cooler weather, it just didn't taste the same.
Finally, looking ahead, what would you like to see more of at the next Women's World Cup?
Looking to the future, I would definitely want to be a part of the next Women's World Cup. I hope to see an increase in exposure and growth. The next one should mark an improvement and bring women's football closer to competing with the men on a commercial level.

And that wraps up our interview with Emily Dack, a dedicated producer who had the incredible opportunity to cover the Women's World Cup. Stay tuned for more exclusive interviews and behind-the-scenes stories in the world of sports journalism.
As a global sports news video partner, sntv is committed to covering sports across the globe. If you want to hear more about how we can help with your coverage plans, please contact us.
---
Keep up to date with all our latest insights by following our LinkedIn profile.